&nbsp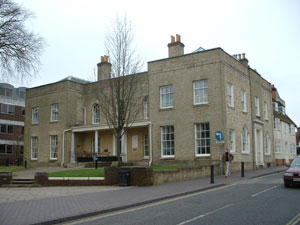 &nbsp
The big day is 3rd September 2005. The ceremony is 3:30pm for 4pm, in the Wellesley Suite at Goldings, Basingstoke's registry office.
&nbsp
Goldings has existed in some form or another since the 1600's, serving as possibly an inn or farm building, before being transformed in about 1800 to make in into a manor house. The house saw various owners over the next century until it was agreed to sell it and the adjoining land to the council to serve as a memorial to the first world war. The council intended to turn the building into an art school, museum and library as part of the memorial scheme, but it later became the Municipal offices. The adjoining land is now known as the War Memorial Park. Goldings itself only recently became Basingstoke's registry office, having taken over from older premises in New Road. Goldings has undergone extensive renovation in the last 2 years.
&nbsp
Goldings, London Road, Basingstoke, RG21 4AN. Tel: 01256 322188.